An adventure: authentic and exciting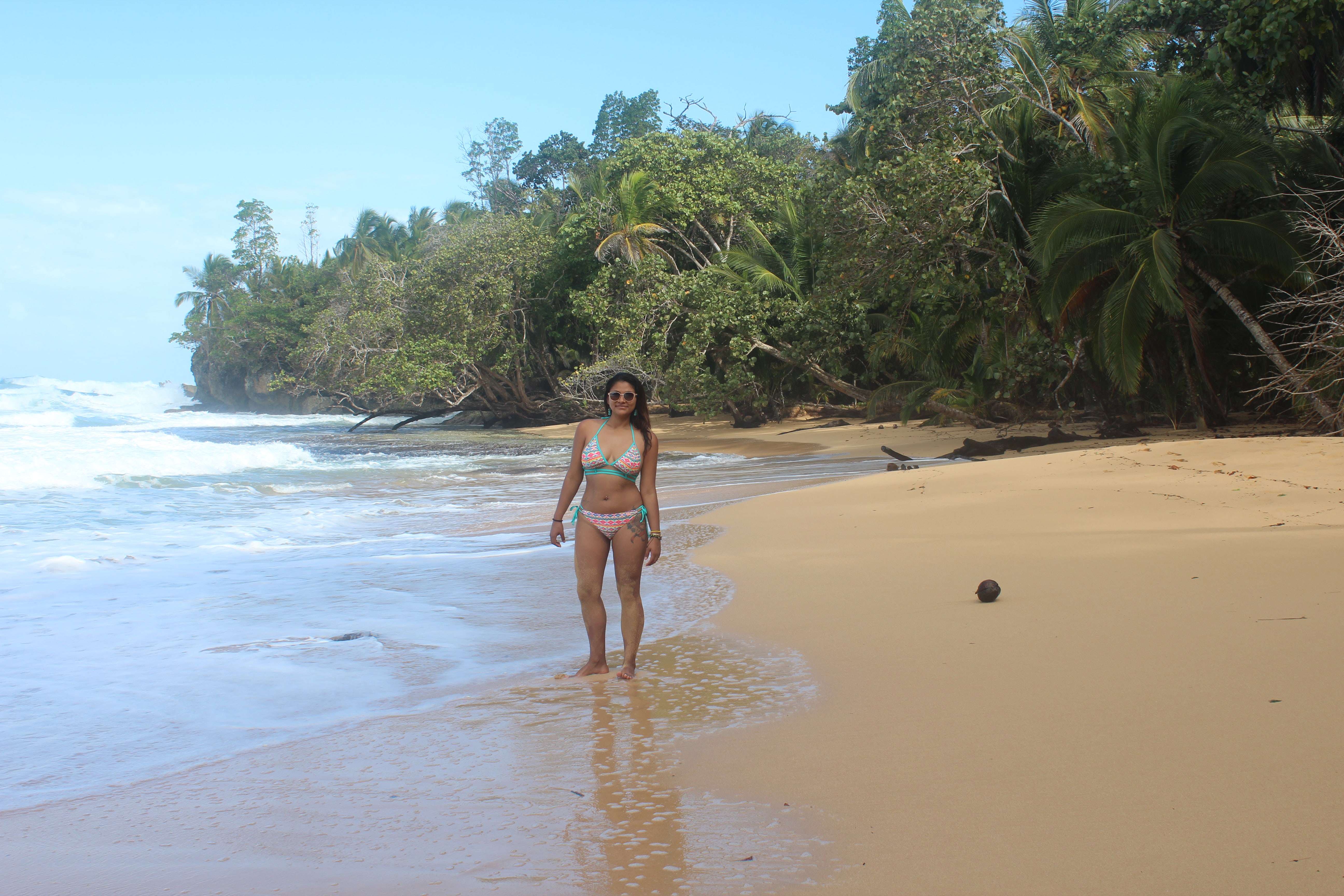 I have to admit that Bocas de Toro was the surprise of the trip; an improvised decision; no planning, no itinerary, no point of arrival. I loved every moment of the trip to get to know this place; arriving at Bocas del Toro in Panama is an adventure: authentic and exciting.
Together with my best friend we started our trip from Puerto Viejo, Costa Rica to Bocas; we spent 4 to 5 hours travelling: between two minibuses and a boat... we arrived at one of the times when the island is most crowded, due to the New Year's Eve party, and it is also worth saying that crossing the border at Sixaola is a little difficult due to our nationality, but nothing that a smile can't fix.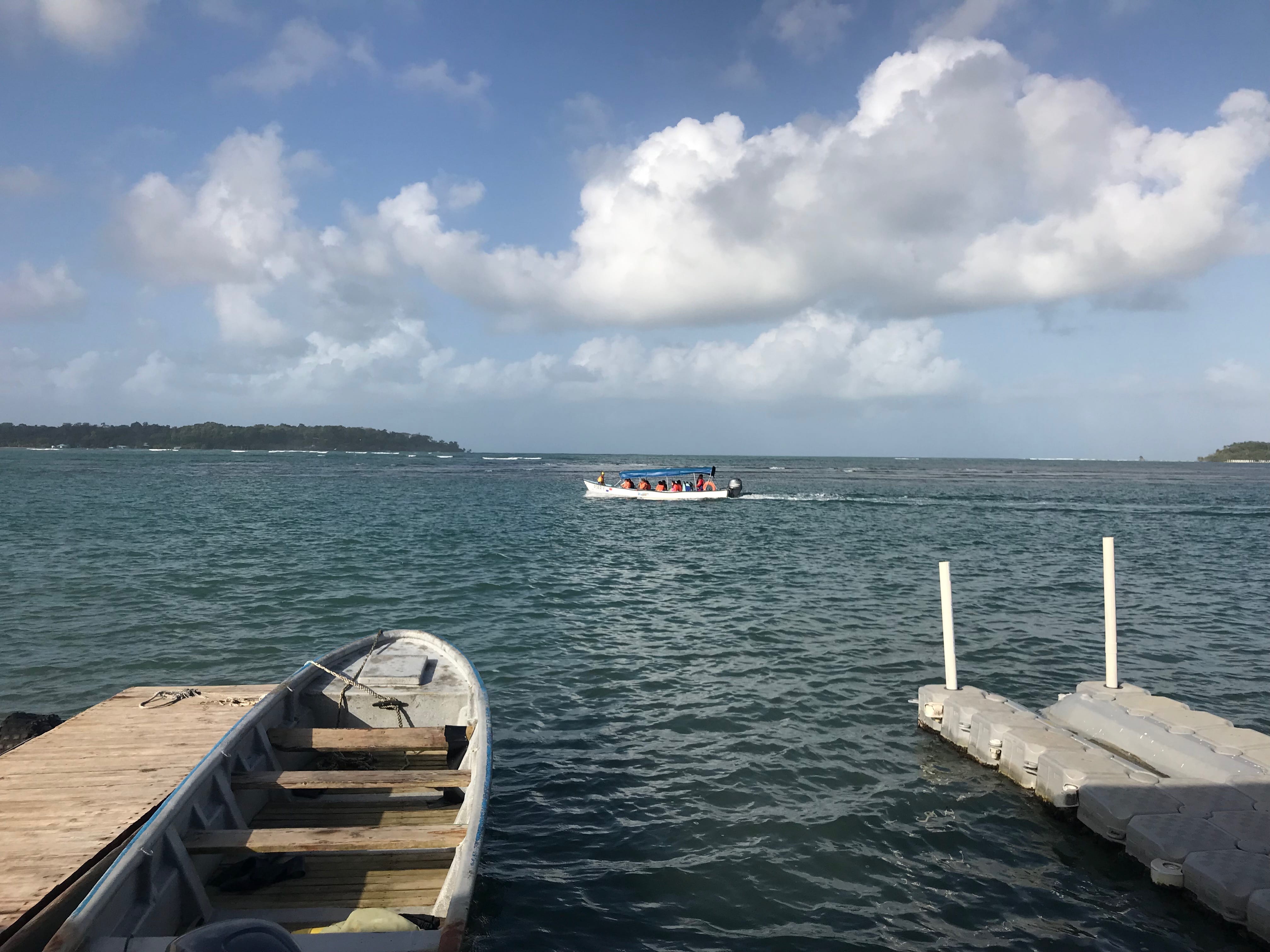 Our journey was beginning and we couldn't be more excited about my friend Diana. Another adventurous woman just like me.
We arrived and had nowhere to stay, we began to ask among the places we saw and they were all FULL due to the date; tired, with our large backpacks and very hot... the weather is hot and humid; this added to the hours of the trip, we began to despair...
By chance we found a beautiful little corner called Twin Fin Hostels, we went in and they had a room available for that night, the price seemed reasonable to us ($45 per night with private room and air conditioning) it is worth to emphasize that in normal times Bocas del Toro, Panama how much with prices quite accessible with hostels from $20 a night in private room.
Twin Fin Hostels is a beautiful place the decoration is super chic and in addition the room included a rich breakfast, perfect when traveling on a budget. Super recommended this hostel.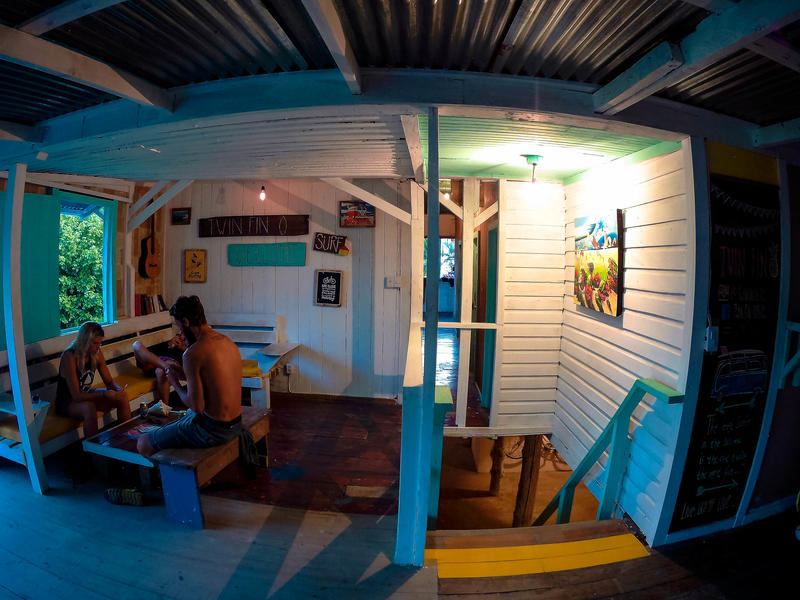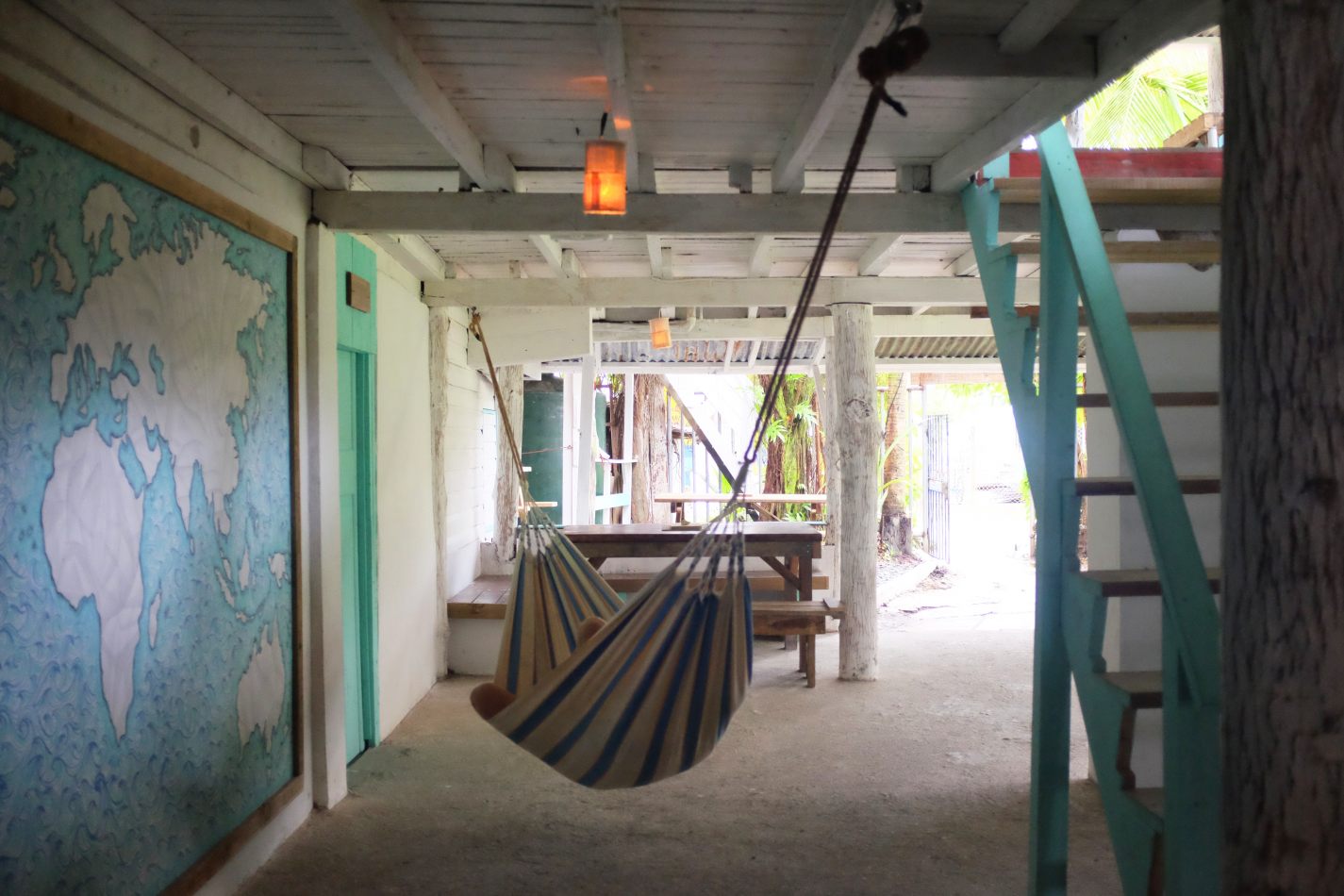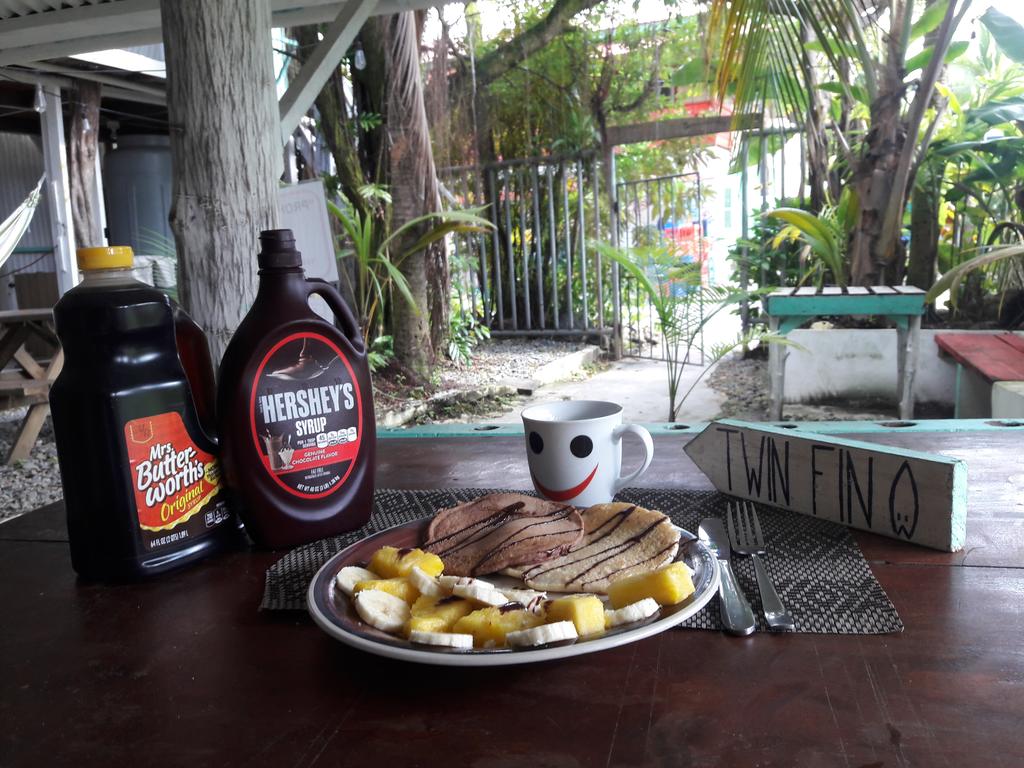 Bocas del Toro is a small and charming island, near the central park there are many places for all budgets, plus restaurants, discos, bars, clothing stores and many places where you can enjoy good food and excellent atmosphere at good prices.
Beaches in Bocas del Toro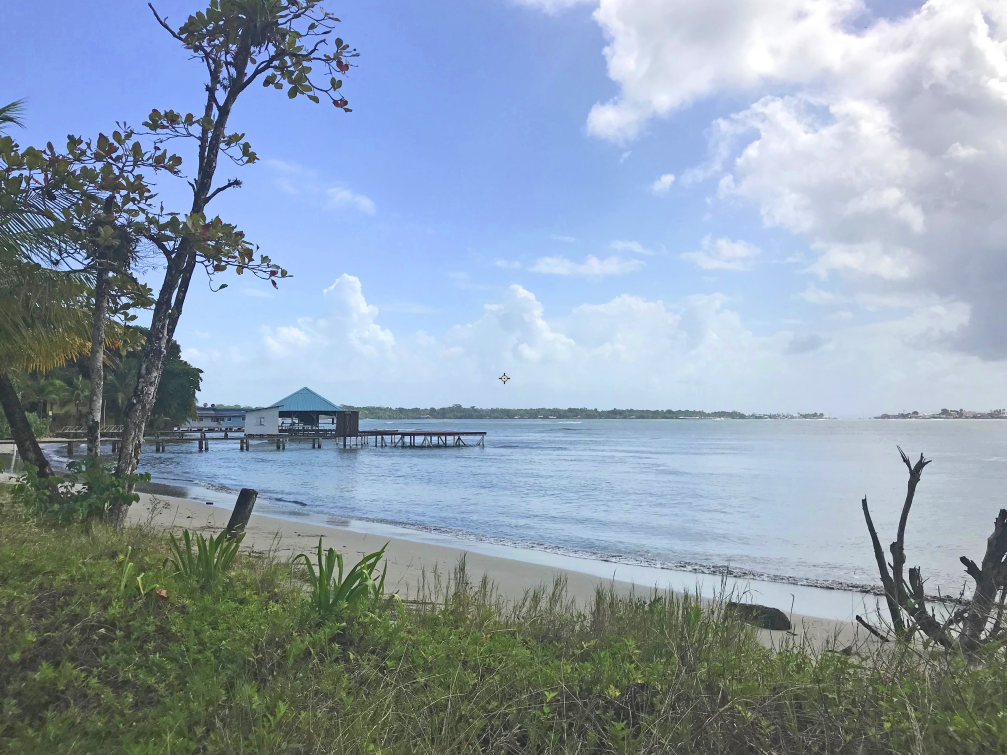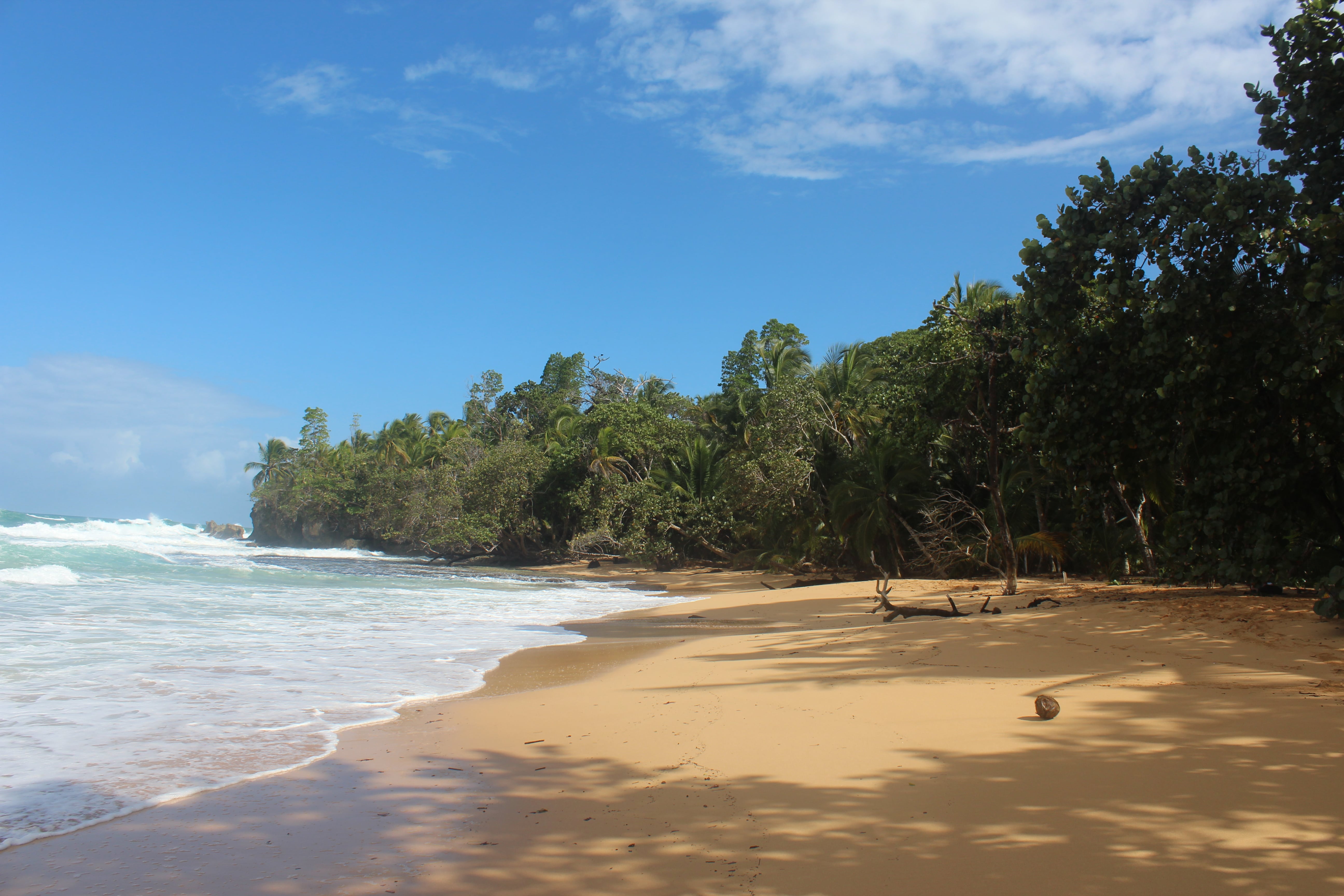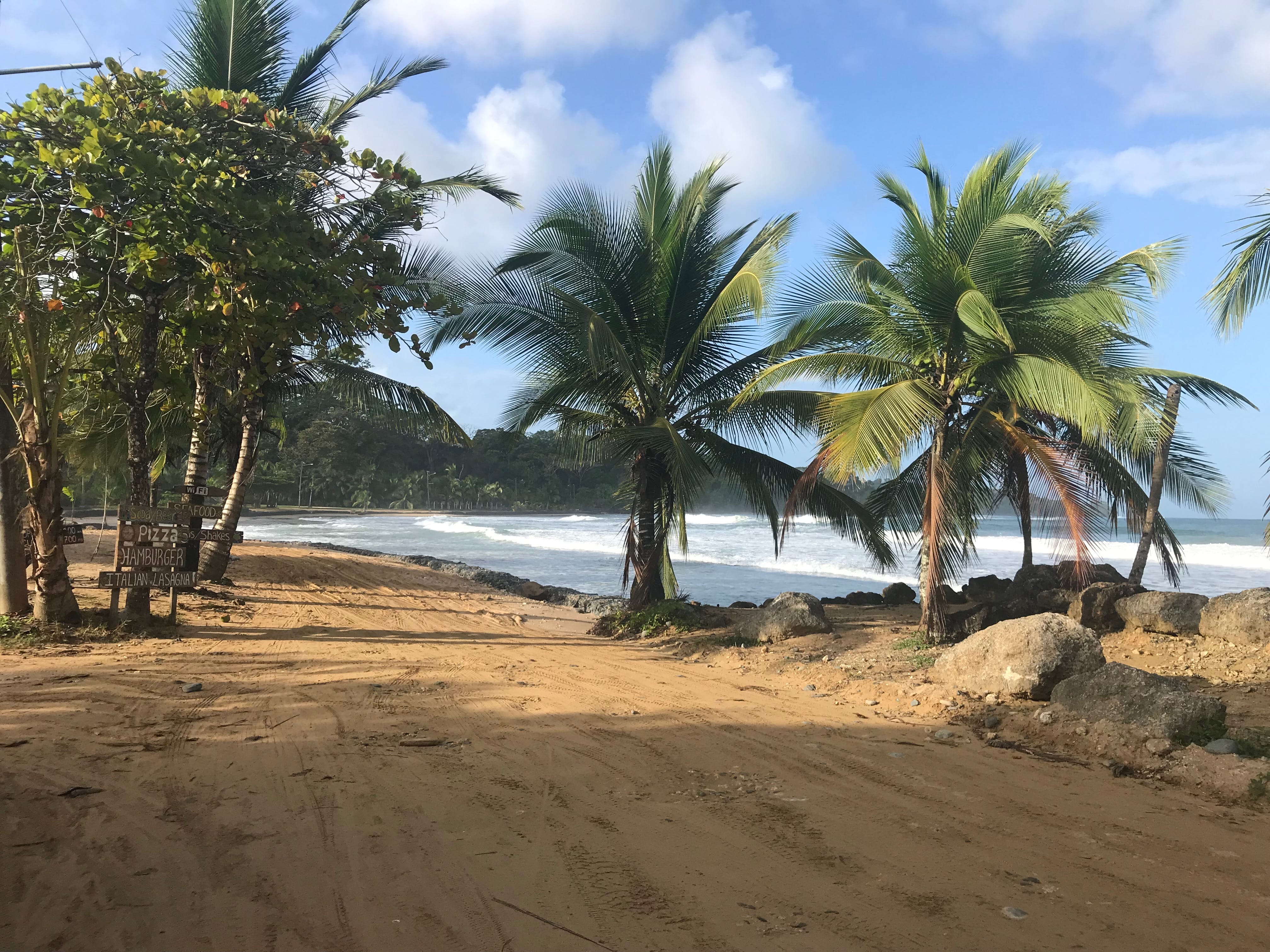 I was dying to know the beaches and the second day, we started walking and went to know them; we walked and the closest beach is Big Creek, walking is about 40 minutes from downtown Bocas. It is a beach that looks more like a lake, but it has a nice view and sand to be able to rest, listen to music and enjoy life.
It is best to rent a bicycle or a scooter to get to know the nearest beaches. The next day we did that, renting a bike each, we had years maybe of not getting on one and it cost us a lot at the beginning... but well they say riding a bike is never forgotten... that day we met Paki Point and Playa Bluff, perfect beaches for expert surfers and lovers of Caribbean waves. Bluff Beach was my favorite.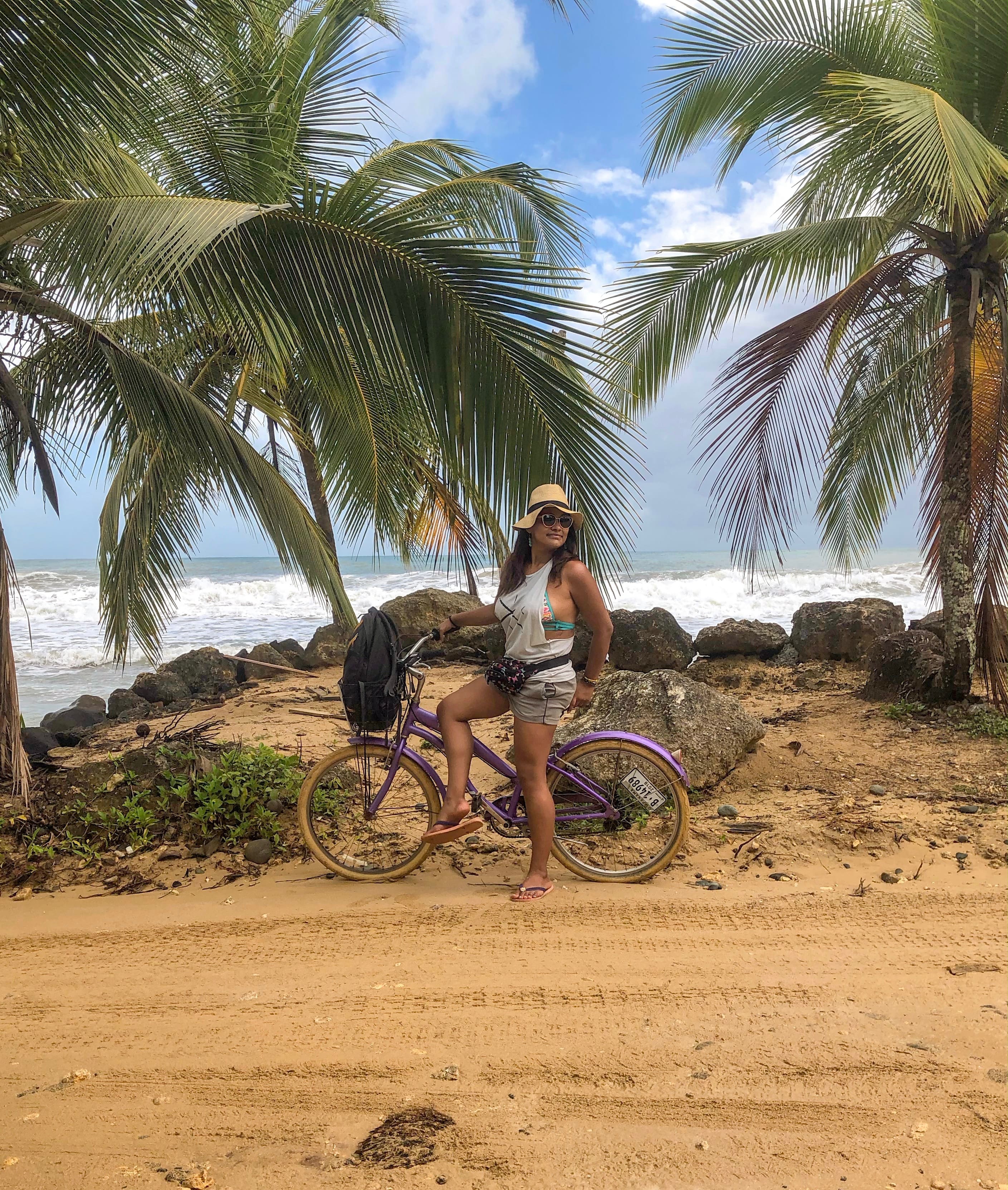 Bocas del Toro is a complete paradise: sea water with a perfect temperature, beaches surrounded by jungles and animals like: sloths, toucans, monkeys, parakeets, and many more animals.
Without a doubt, a place that made me fall in love completely; Bocas del Toro was the best decision; to visit it and to venture into this paradise.
New Year's Eve on the Island
The New Year's Eve party is amazing, partying in the street, people of all nationalities dancing and enjoying themselves... it is tradition to put a clock in one of the buildings in front of the park and burn a rag doll just before 12 o'clock at night that represents the old year that is leaving, with its joys and sorrows.
After that the supermarkets (where almost all the owners are Asian) have the habit of doing a fireworks contest and the winner is the one who bursts the most... so we all enjoyed more than two hours of fireworks in the island's sky. One of the best New Year's Eve parties I have ever enjoyed.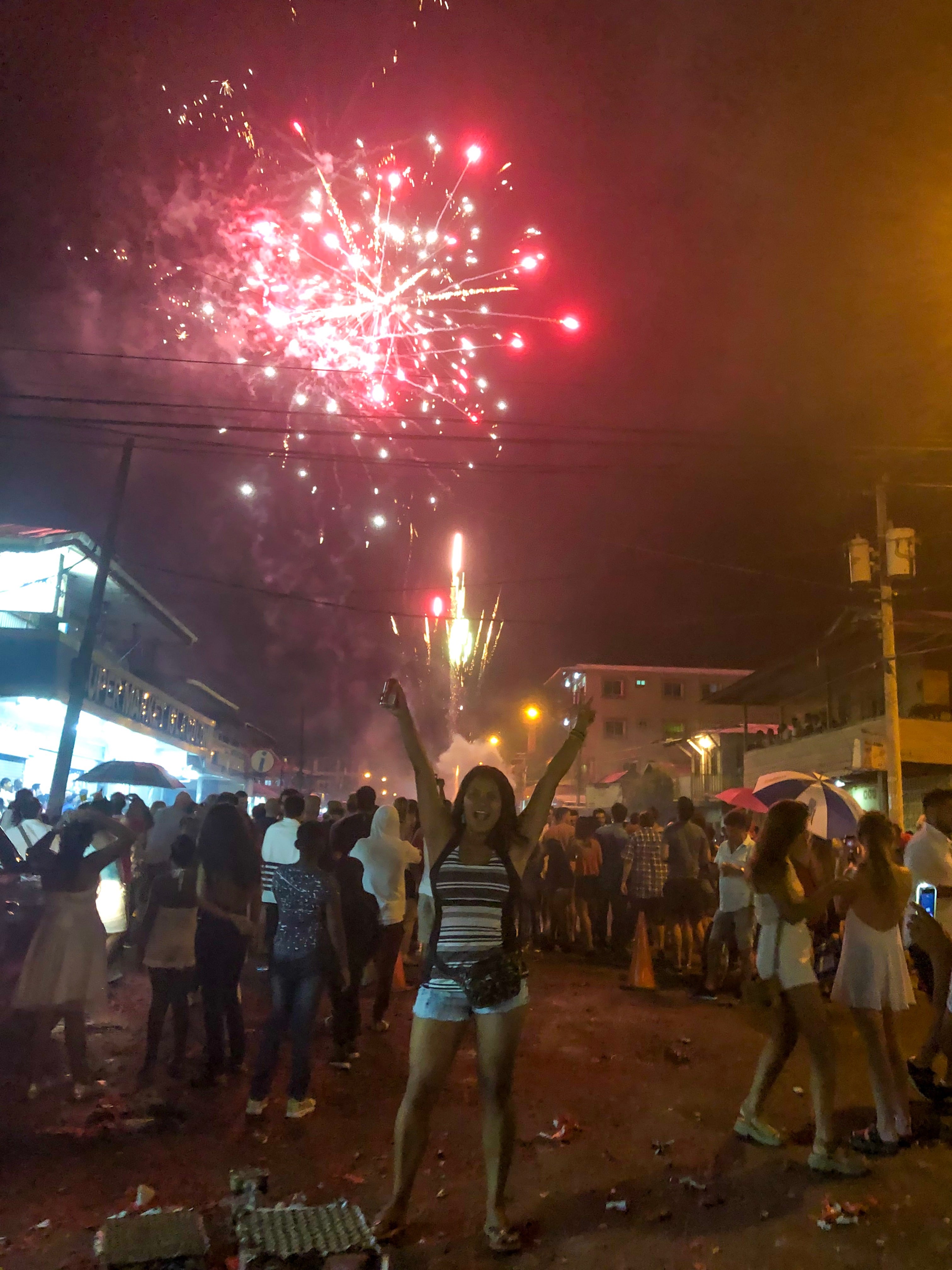 It's good to know that you can get to San Jose Costa Rica and from there a shuttle leaves that takes 10 hours to get to Bocas. From El Salvador it is cheaper to buy a ticket to San Jose, Costa Rica than to Panama City up to $300 cheaper if you buy for San Jose.
With respect to the currency they occupy the dollar and the balboa, there is double monetary circulation so we did not have any complications with the currency exchange.
I plan to go back to Bocas del Toro, and I look forward to visiting Playa Estrella and seeing the other islands around. I met some great people in that destination and no doubt it is a more than recommended destination, if you are looking for beach, nature, party and adventure...
Thanks for reading this far and don't forget to leave me your comments.
Clau ❤