A great experience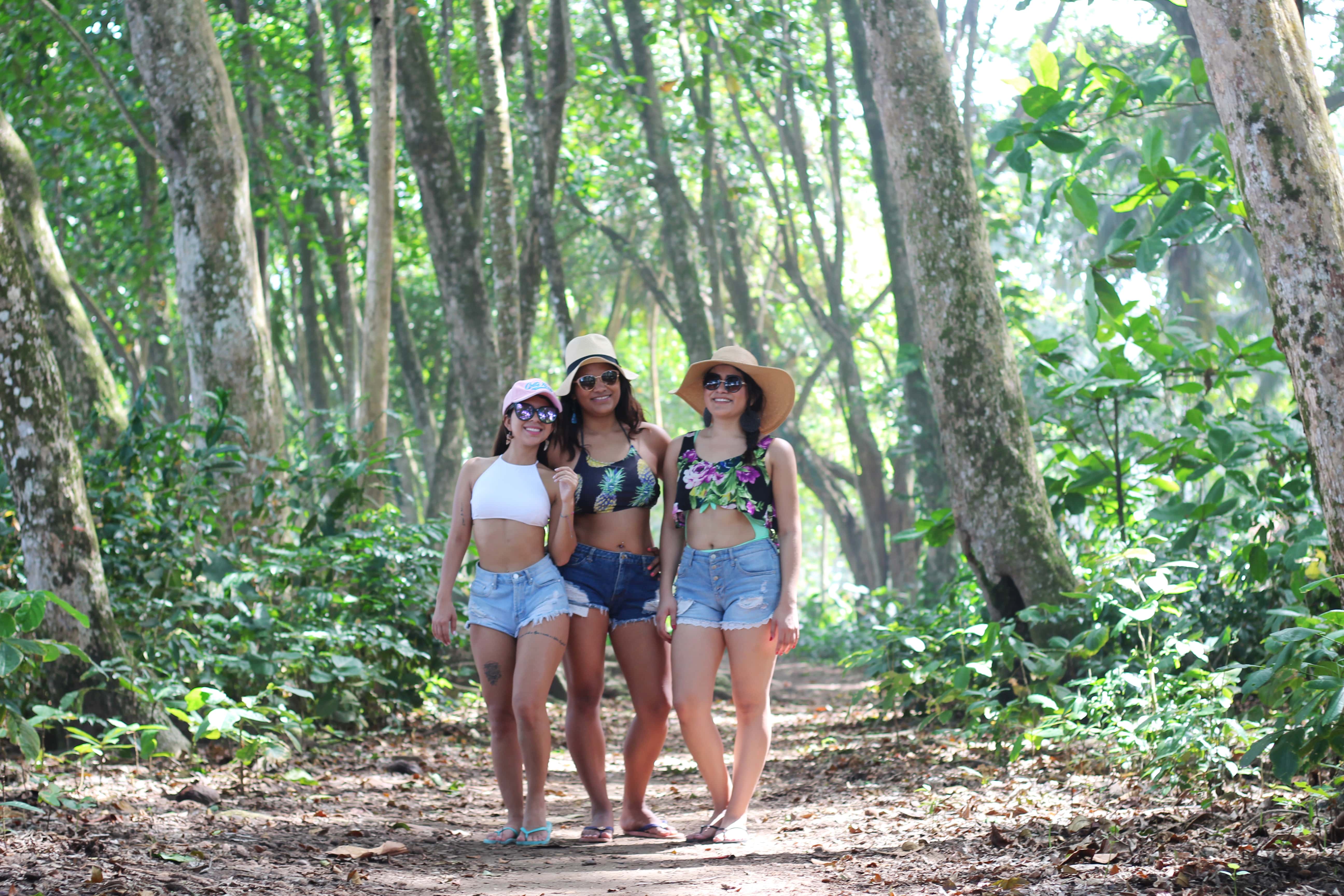 The end of the year 2018 was very special for me, I resumed traveling with my friends, this time my best friend and my sister accompanied me: we went to a nearby destination that I had never visited before: Costa Rica and Panama.
Travelling during this festive season is usually complicated, most people are on holiday; destinations are usually full, with higher rates; but it was something we knew and decided to tackle with the best attitude.
In Costa Rica we spent our first night in Heredia with some of my sister's friends. They were very nice and kind to us and let us spend the night at their house so that the next day we could go to the station very early and take a bus to Puerto Viejo.
Our final destination in Costa Rica: the only thing I knew about this destination was that it was 8 hours away from San Jose, that it had a super bohemian Caribbean vibe and that it had magical and tropical places that I wanted to see.
My excitement was supreme: Costa Rica even being a Central American destination close to El Salvador has some of the best beach, ecological and surfing destinations. Puerto Viejo was no exception.
The trip is quite tiring but comfortable: we leave at 8:00 am with a stop to go to the bathroom and buy some snacks, we arrive at 4:00 pm to Puerto Viejo (it is necessary to say that the road is under construction and maybe that is why we take longer).
When we arrived we stayed in a not so good hostel the first night I had booked through Hostel World, as they wanted to rip us off with the rate by charging us $20 more. We went out to look for another hostel that by chance we found a little hidden: Hotel Puerto Viejo, I loved it since we entered.
The facilities are superb for relaxing, they have a space to practice yoga, hammocks, a nice garden where they make fires, they had two super cute dogs... for me a total beauty, I fell in love with the place; the price was according to our budget and we reserved all our stay there.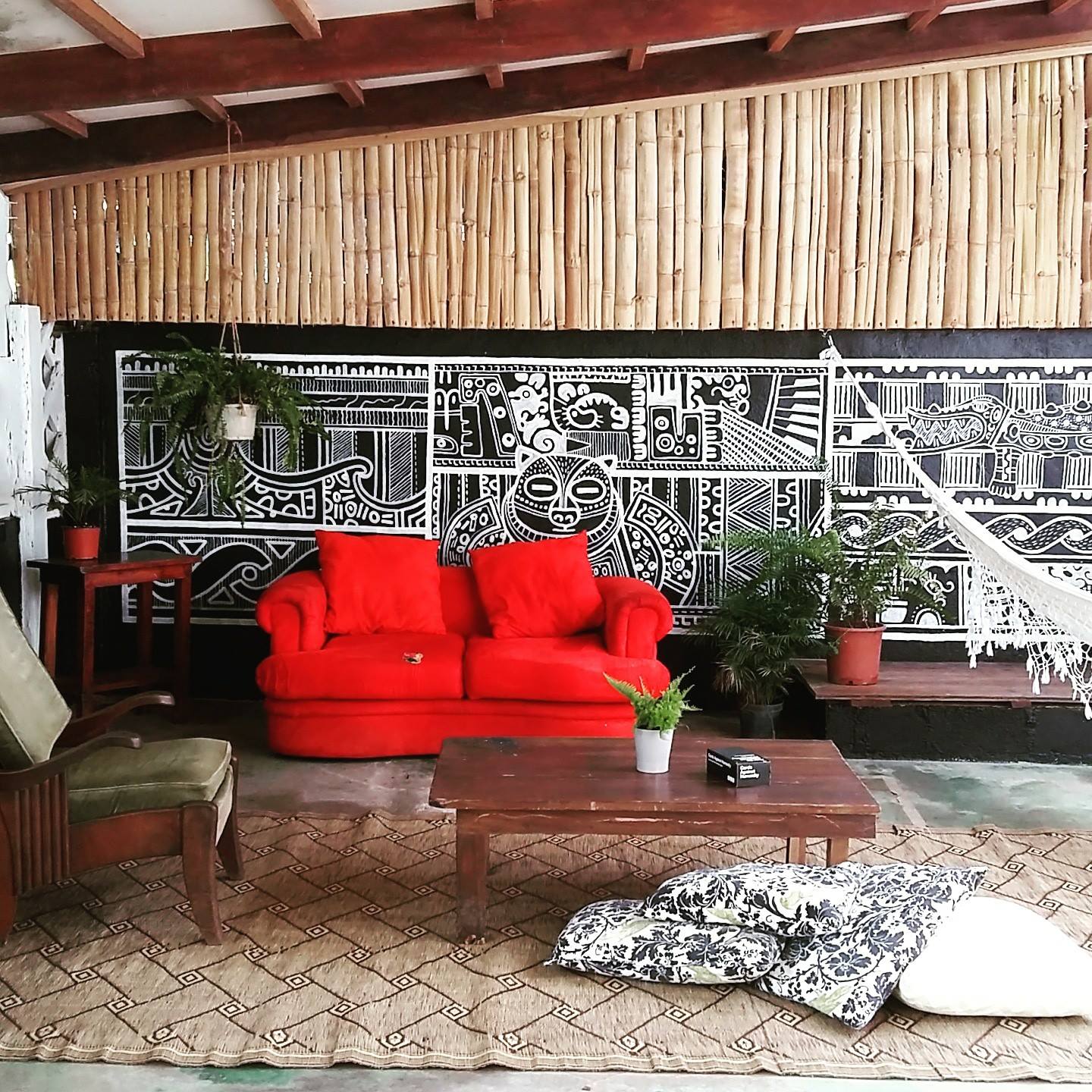 We went out to explore the streets of Puerto Viejo, we were tired so we decided to buy some beers and sit in front of the sea to talk and enjoy the beginning of our journey.
Punta Uva Beach
What I love about Puerto Viejo is its nature: impressive, reaching its beaches is the most beautiful as they are surrounded by lots of green. The beaches we met that are a little farther away from the town of Puerto Viejo are Punta Uva and Playa Cocles: both are different but have their own particular charm.
For me Punta Uva is impressive: a total jungle, it's an ideal place to enjoy an afternoon listening to music in front of the sea, hearing the waves and watching the surfers.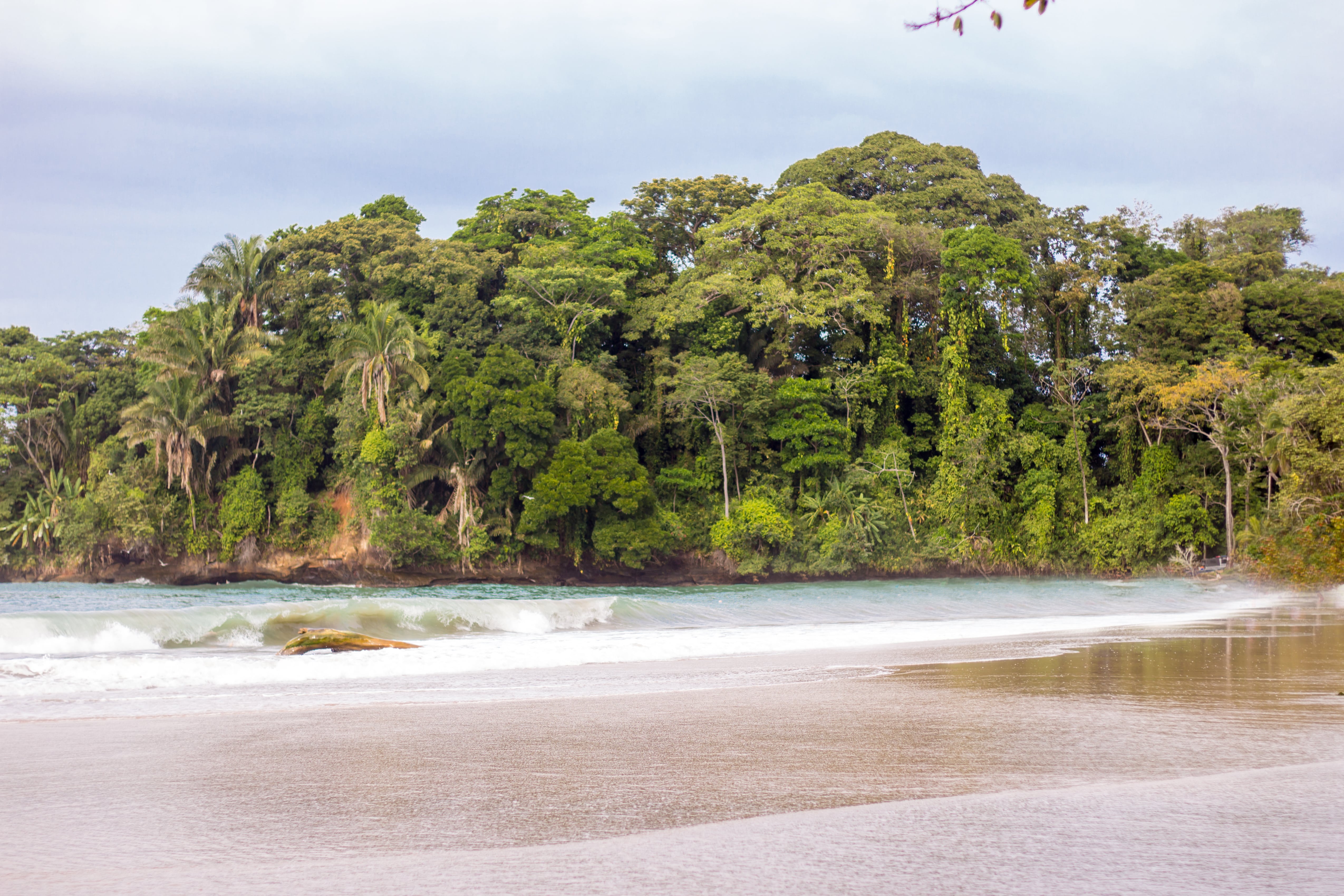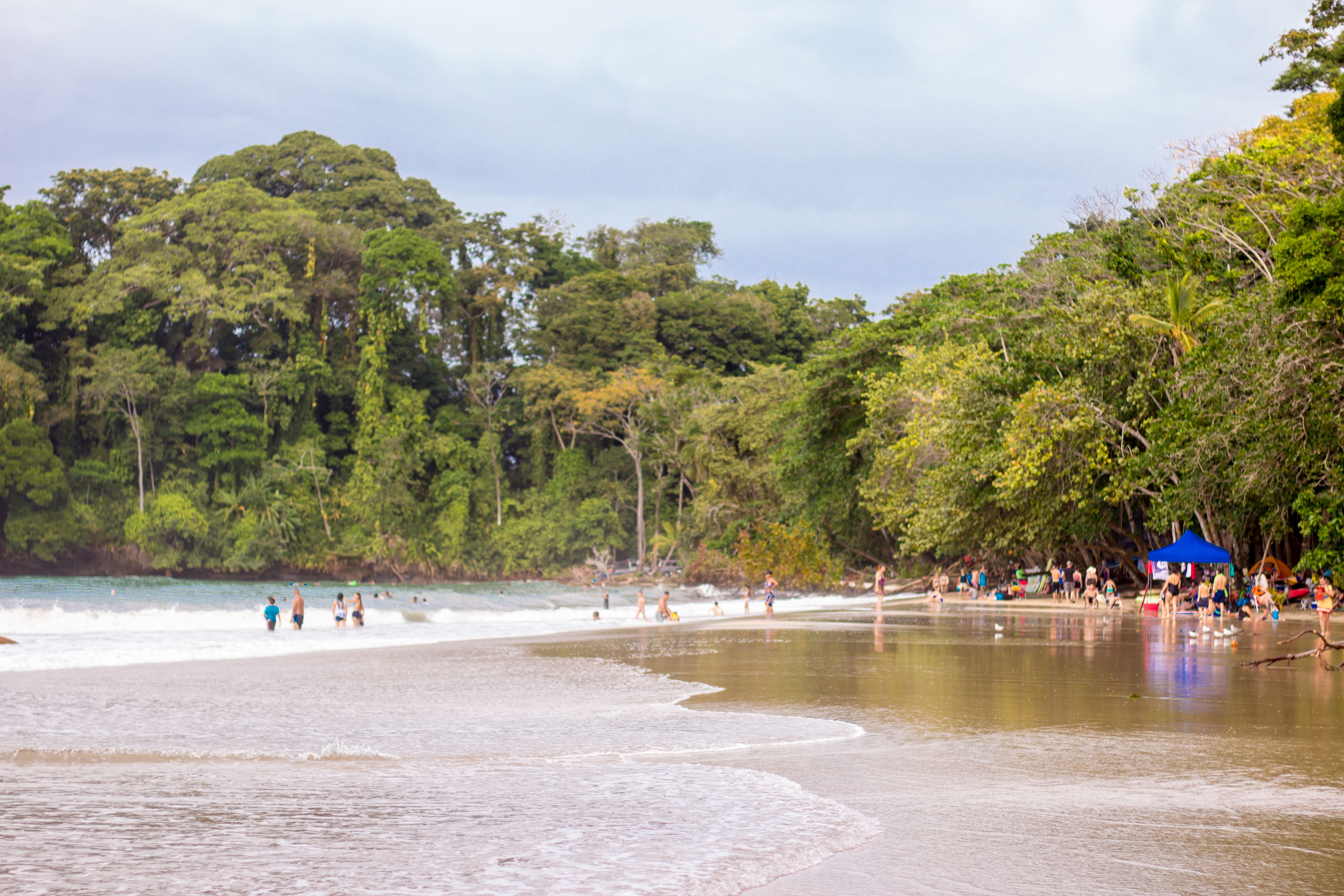 This beach was one of the most beautiful in the area, if you go to Puerto Viejo it is a must, when we arrived it was full, but it is always possible to find a little place to relax and have a great time.
Cocles Beach
We continue to explore Cocles Beach now: a paradise for surfers, local and foreign. To get to this beach you have to take a walk of about 45 minutes in the middle of the forest, there you can see the fauna and flora of the place; we were told that it was common to see sloths and monkeys; but we didn't see any.
This beach is quite large and you can certainly find a place to relax, rest and enjoy the surfing atmosphere: with many surfing schools on the sand, you can take advantage of the visit to take a class there.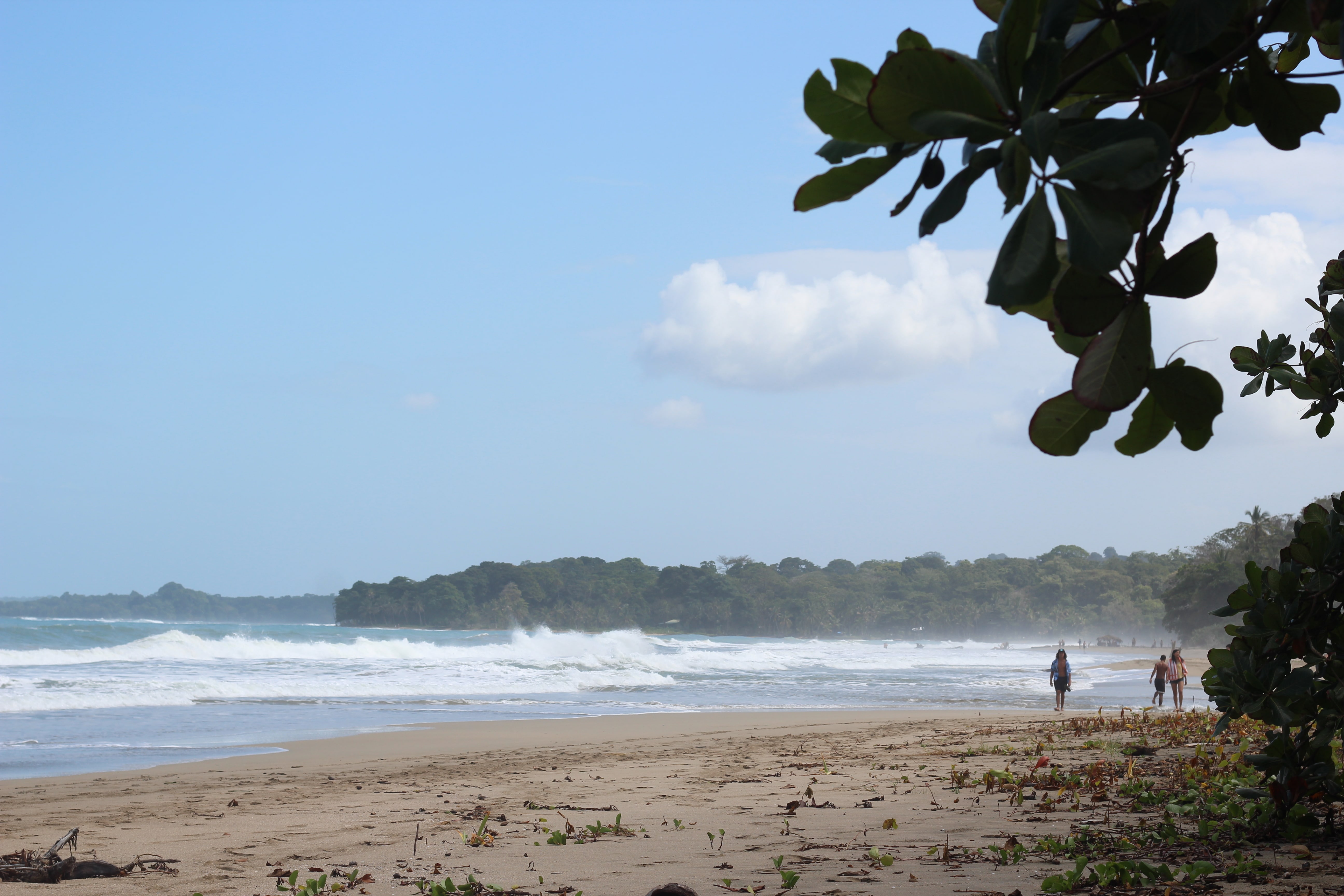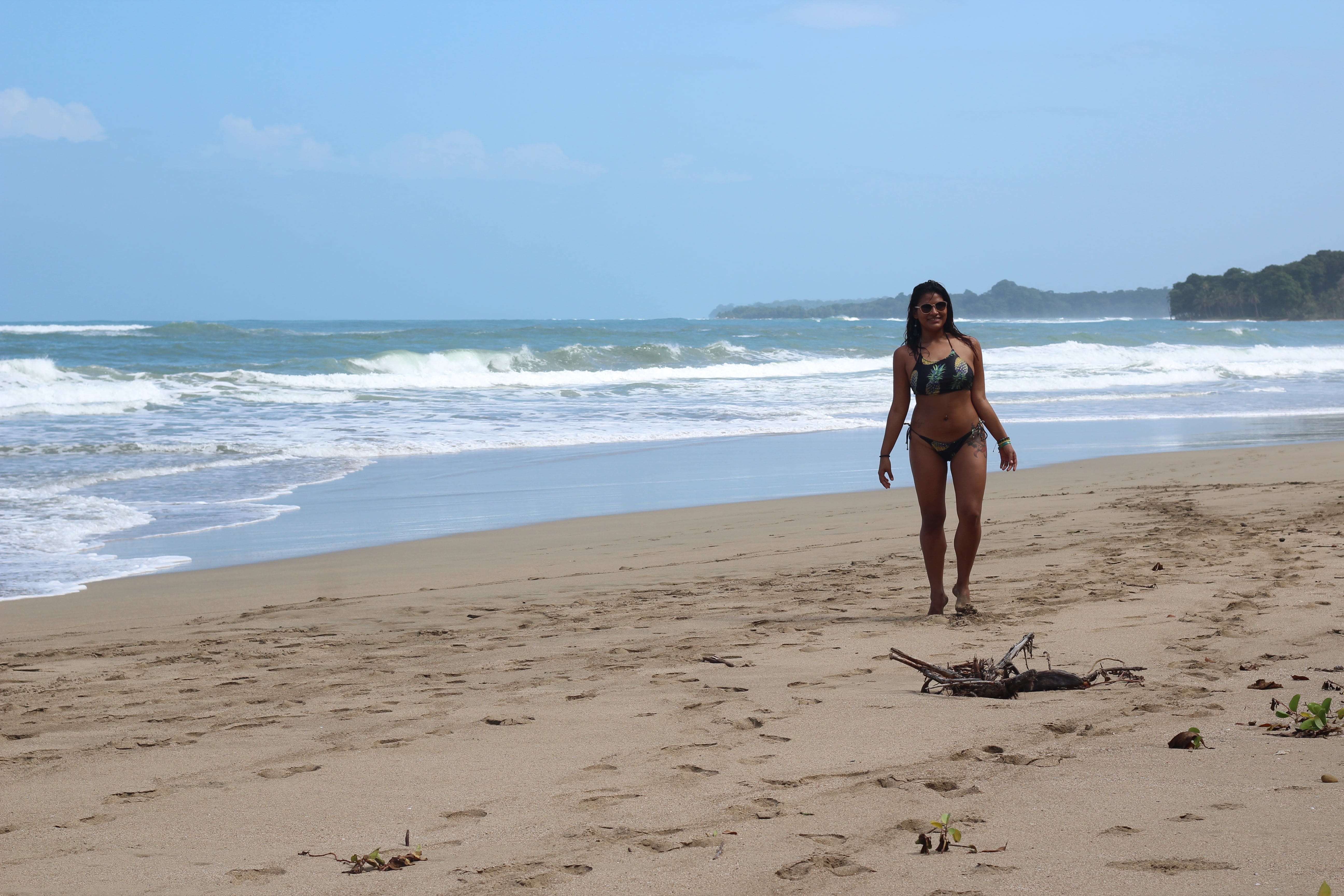 In Costa Rica, nature is the queen. A country that takes great care of its beaches and animals deserves the best. Pura Vida at its best. Puerto Viejo is magic and joy. I would love to return and continue exploring this region of the Costa Rican Caribbean.
My other Caribbean destination on this same trip was Bocas del Toro, Panama; for me the best of the end of the year 2018. How nice it is to travel!
Thanks for reading this far and don't forget to leave me your comments.
Clau ❤